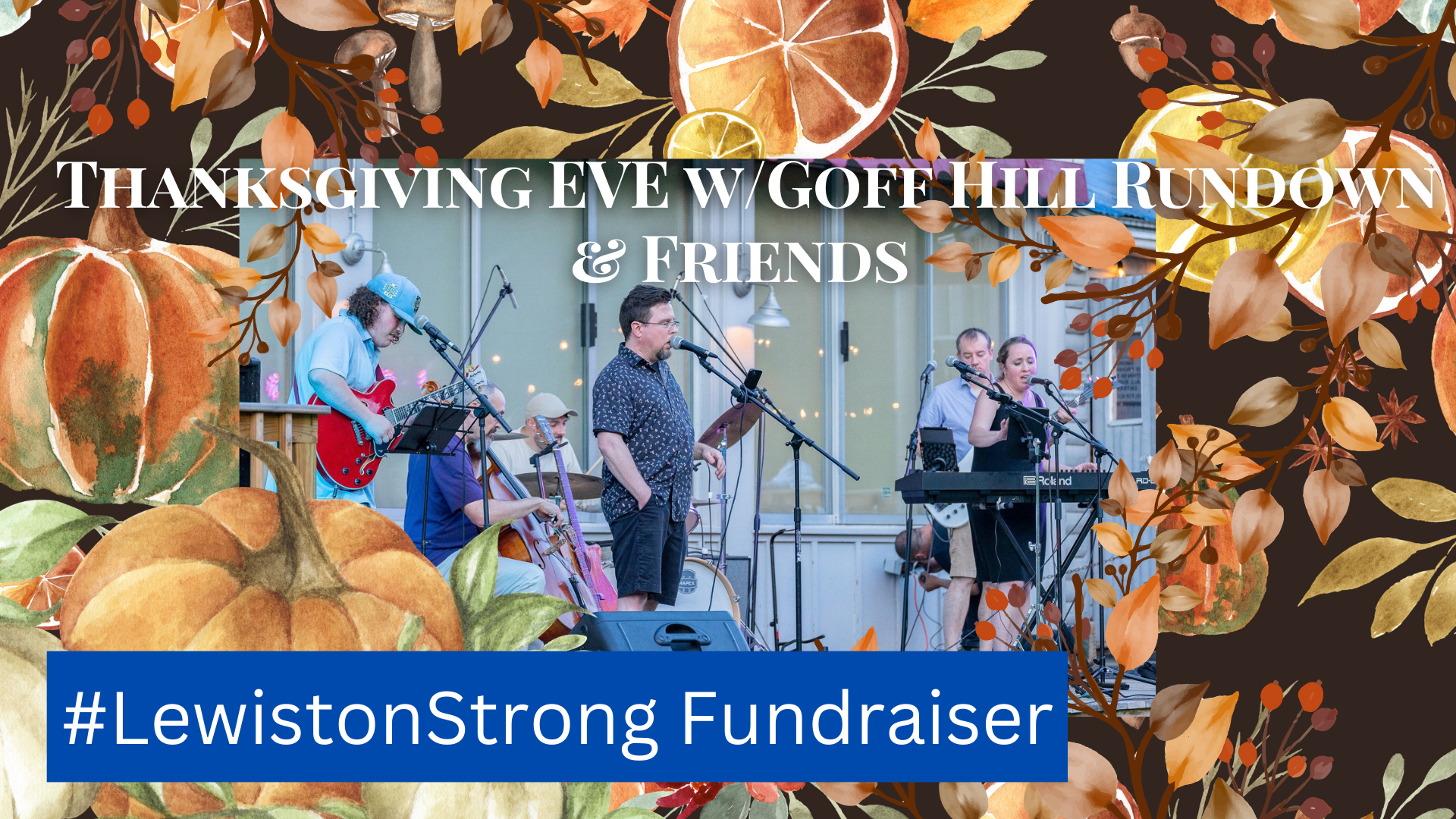 Join us Wednesday, Nov 22nd 4p-9p., Thanksgiving Eve for a night of Thanksgiving, Fundraising, Food, Drinks and Fun at Lost Valley in Auburn.  Doug Morgan Solo 4p-6p then Goff Hill Rundown & Friends.
Goff Hill Rundown , a 5-piece band playing a mix of old and new pop music will be joined by special guest Ken Goodman, Doug Morgan and other musicians for live music 6p-9p.
Take part in Raffles + 15% of all Food Sales that night will be donated to the City of Lewiston's Families and Victims Fund. Goff Hill Rundown is also donating their band fees to the org.
SEEKING RAFFLE ITEMS: Any individual or businesses looking to donate items to the raffle, please message Lost Valley or email tdow@lostvalleyski.com by Monday Nov 20th.