Mr. Drew and his Animals Too 3rd Annual Fundraiser Night
July 21, 2021 @ 04:00 pm - 09:00 pm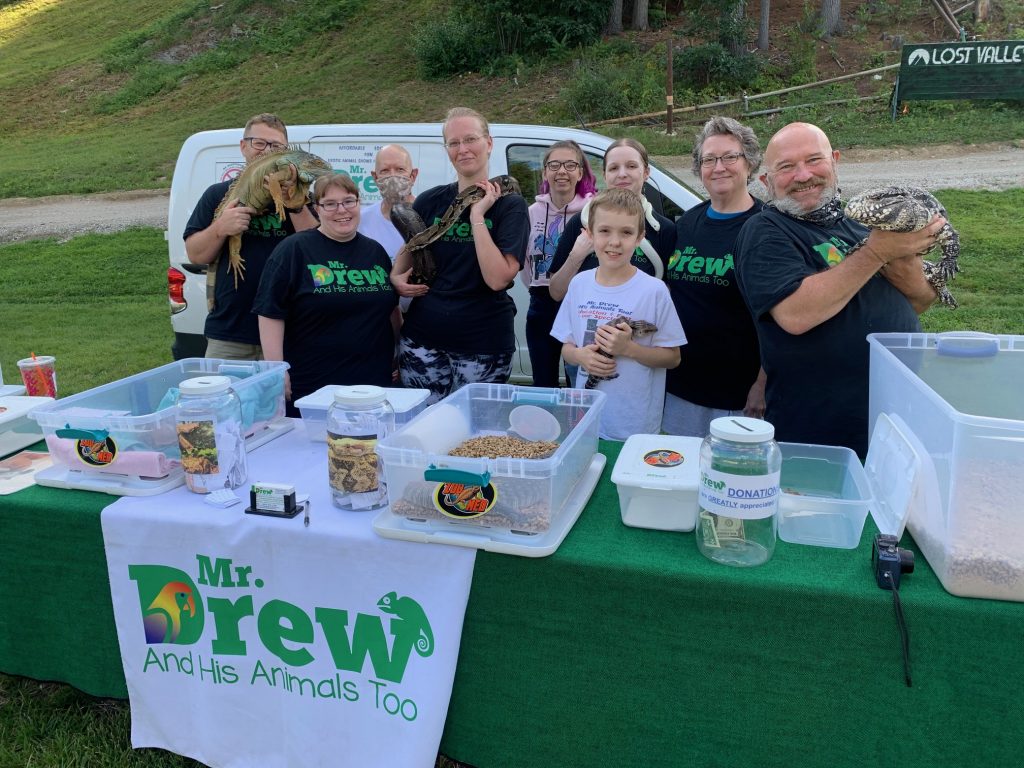 Join us for our 3rd annual fundraiser at Lost Valley Brew Pub in Auburn as we raise funds for Mr. Drew Exotic Rescue and Education Center in Lewiston.
Bring your friends, family and appetites and Lost Valley will donate 15% of your food bill to help support over 200 exotic reptiles, amphibians and invertebrates from around the world.
There will be LIVE animals to SEE, TOUCH and LEARN about and plenty of photo opportunities!
Raffles, 50/50, free give always for the kids and more!
Related Events