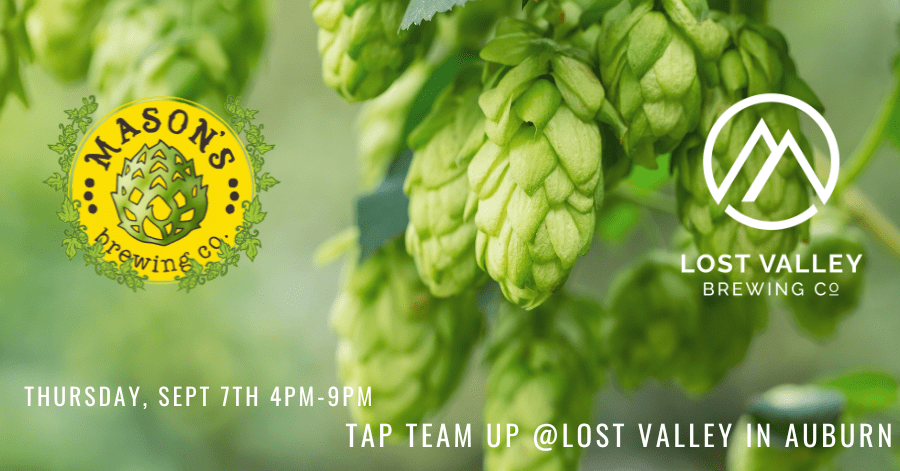 The 2023 Craft Beer Tap Team Ups at Lost Valley, continues with delicious Maine brewed beer from our friends at Masons Brewing. They're jumping on the taps alongside Lost Valley Brewing Company for one night of fun!
Lost Valley's Brewpub is open 4pm-9pm with Live Music 6pm-9pm and full restaurant menu available with full bar offerings.
Join us at our family-friendly brewpub with indoor & outdoor seating, lawn games and other activities
Mason's Brewing Company is a 20bbl specialty craft brewery, located on the historical Penobscot River in the City of Brewer, Maine. Mason's Brewing Company is a "Destination" providing patrons with a craft beer experience like no other in the state. Mason's Brewing Company is housed in a 8800 sq ft historic grain mill style building, and offers 24 rotating beer taps, a wine list, non-alcohol beverages, and an elevated dining experience with items from its West Coast gastropub inspired menu.