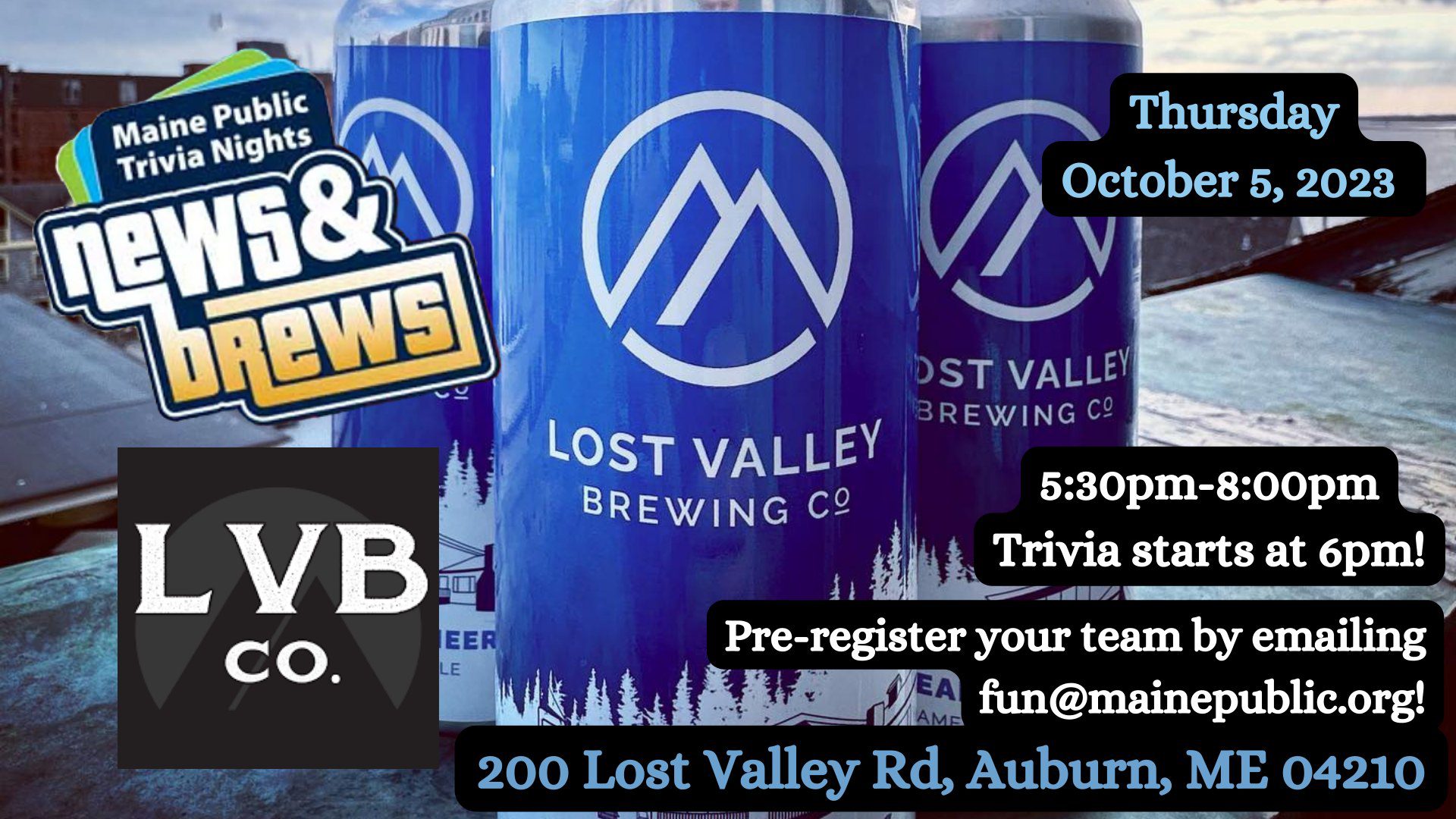 Maine Public's News and Brews Trivia Nights are back and we're headed to the valley!
Join us Thursday, October 5th at Lost Valley in Auburn, ME for a fun night of news related trivia, and locally brewed beer!
Trivia starts at 6:00pm!
To register a team, come up with a cool team name, let us know what event you will be attending, and the number of people on your team (4-6 people) by emailing us at fun@mainepublic.org.