Lost Valley 5k w/Baxter Outdoors
November 7, 2020 @ 12:00 pm - 03:00 pm
$30
Welcome to the 7th annual Lost Valley 5km Trail Race. Though this year's race will be a little bit different due to Covid-19, we are still excited to be able to give you an excuse to get out of the house and explore the trails. For full race details and Covid guidelines, please visit the race webpage at https://www.baxteroutdoors.com/event/lost-valley-5k/
For this year's event, we are offering a solo 5km race with a racer cap of 75 people. The race will be set up as a time-trial format with no formal shotgun start. Runners will be able to access the race course anytime between 12pm and 1pm with time being officially taken at the start/finish line. As racers finish, they will have access to the Lost Valley Brewpub bar (and two drink tickets). A live leaderboard will be updated in the LV lodge so that we can all follow along.
Join us for this year's Lost Valley 5km. Hope to see you on Saturday, November 7th
REGISTER NOW https://www.eventbrite.com/e/2020-lost-valley-5km-tickets-126446770695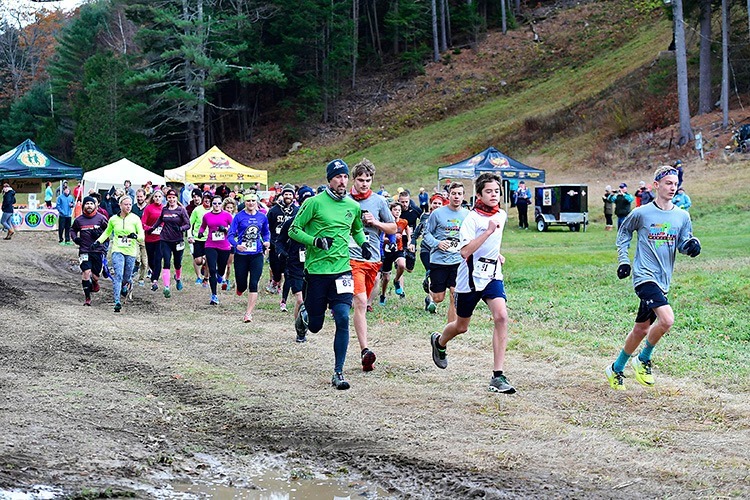 ————————————-
In consideration of COVID 19, we ask that all racers take the following precautions
* Please wear a mask/face covering when in the vicinity of the registration table or within 6 feet of any other racer/spectator/employee. Masks are not required while running
* Please maintain 6 feet of distance with other attendees whenever possible
* Please bring your own water bottle, though we will also have pre-poured disposable cups of water available for runners
* We will have pre-packaged snacks available following the race
* Race registration and awards will be contactless.
* This race will be capped at 75.
Related Events