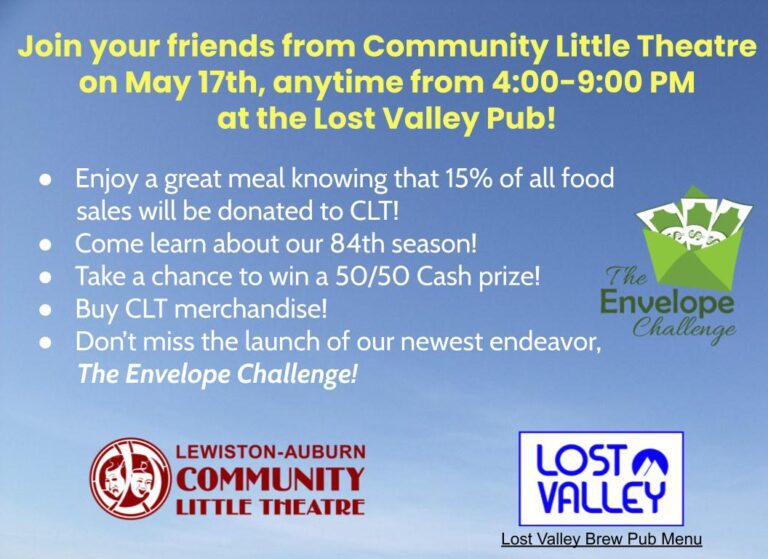 Come join your friends from Community Little Theatre at Lost Valley Brew Pub on May 17th, anytime from 4:00-9:00 PM!
Enjoy a delicious meal, knowing that 15% of all food profits will be donated directly to CLT!
Come learn about the shows we will be doing in our 84th season!
Take a chance on a 50/50 raffle!
Enjoy the entertainment of Brian Patricks from 5:30-8:30 PM!
Play Name That Show Tune, hosted by Justin Morin!
And…..learn about our newest endeavor, THE ENVELOPE CHALLENGE!
We hope to see all of our friends there!