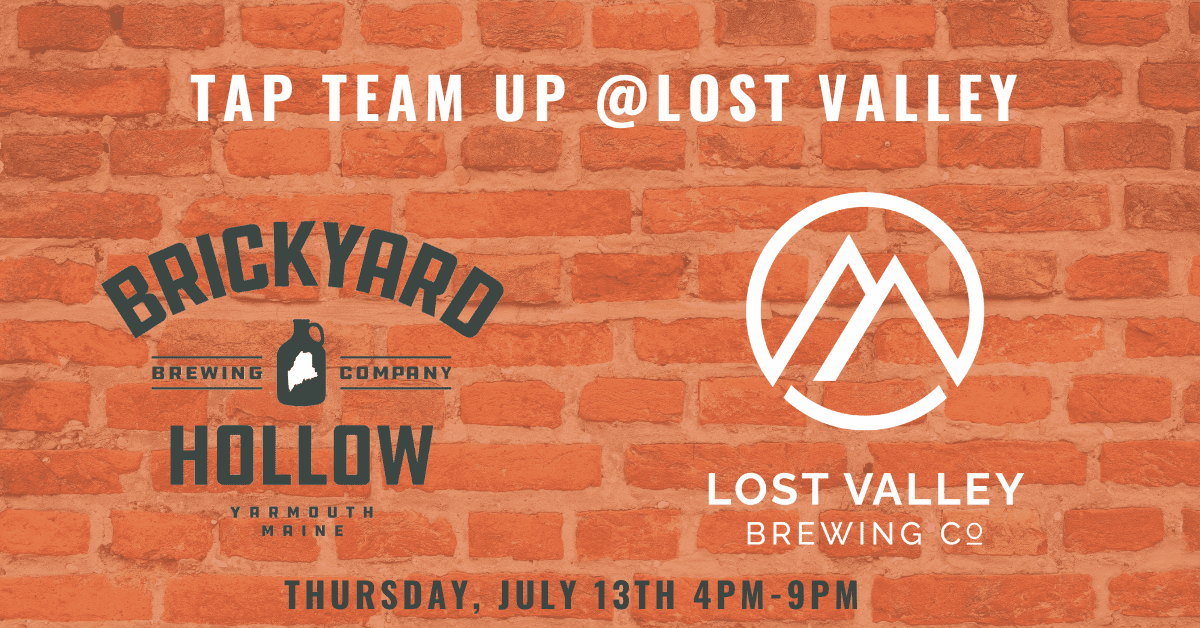 The 2023 Craft Beer Tap Team Ups at Lost Valley, continues with quality Maine Brewed beer from our friends from Brickyard Hollow in Yarmouth. They're jumping on the taps alongside Lost Valley Brewing Company for one night of fun!
Lost Valley's Brewpub is open 4pm-9pm with Live Music 6pm-9pm and full restaurant menu available with full bar offerings.
Join us at our family-friendly brewpub with indoor & outdoor seating, lawn games and other activities
About Brickyard Hollow: As avid fans of Maine craft beer, we had a dream to bring a fun and creative craft beer experience to Main Street in the heart of Yarmouth village. The plan was to create a hyperlocal, community-based pub where families and friends could gather for laughs or come together and support local causes while enjoying great local small-batch beer and food.
The community is made up of such a vibrant supportive group of people, we wanted to provide them with a place to call their own. A place that honors the hardworking, family-based community roots that have made Maine what is today.
When we learned of the history of the area of town known as Brickyard Hollow, we knew it was a perfect fit. A low-lying area of land, centrally located in the village was filled in to provide a place for the community to gather. After a couple of years of doing just this, bringing good food, good beer, and a gathering space to our community- we have started expanding.