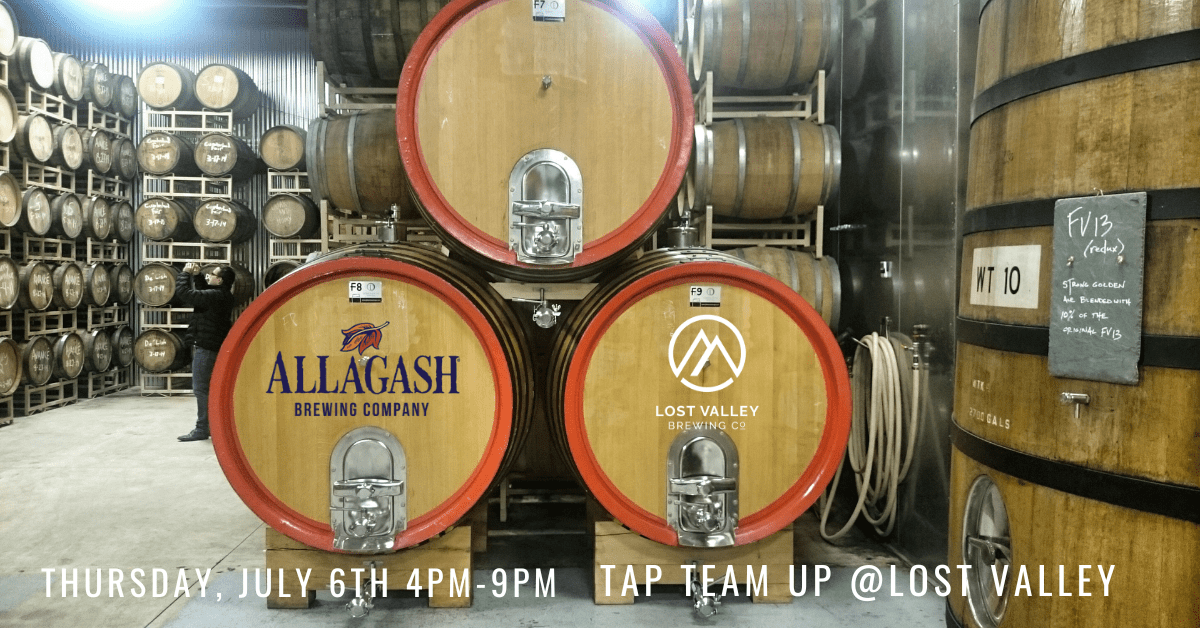 The 2023 Craft Beer Tap Team Ups at Lost Valley, continues with quality Maine Brewed beer from our friends at Allagash Brewing in Portland. They're jumping on the taps alongside Lost Valley Brewing Company for one night of fun! Lost Valley's Brewpub is open 4pm-9pm with Live Music 6pm-9pm and full restaurant menu available with full bar offerings.
Join us at our family-friendly brewpub with indoor & outdoor seating, lawn games and other activities.
Founded in Portland, Maine, by Rob Tod, Allagash Brewing Company is a Certified B Corp, striving to use beer as a force for good. Allagash Brewing Company, is an independent craft brewery. In addition to our signature Allagash White—a Belgian-style wheat beer— you'll find wild, sour, barrel-aged, and spontaneously fermented beers to try as well.